​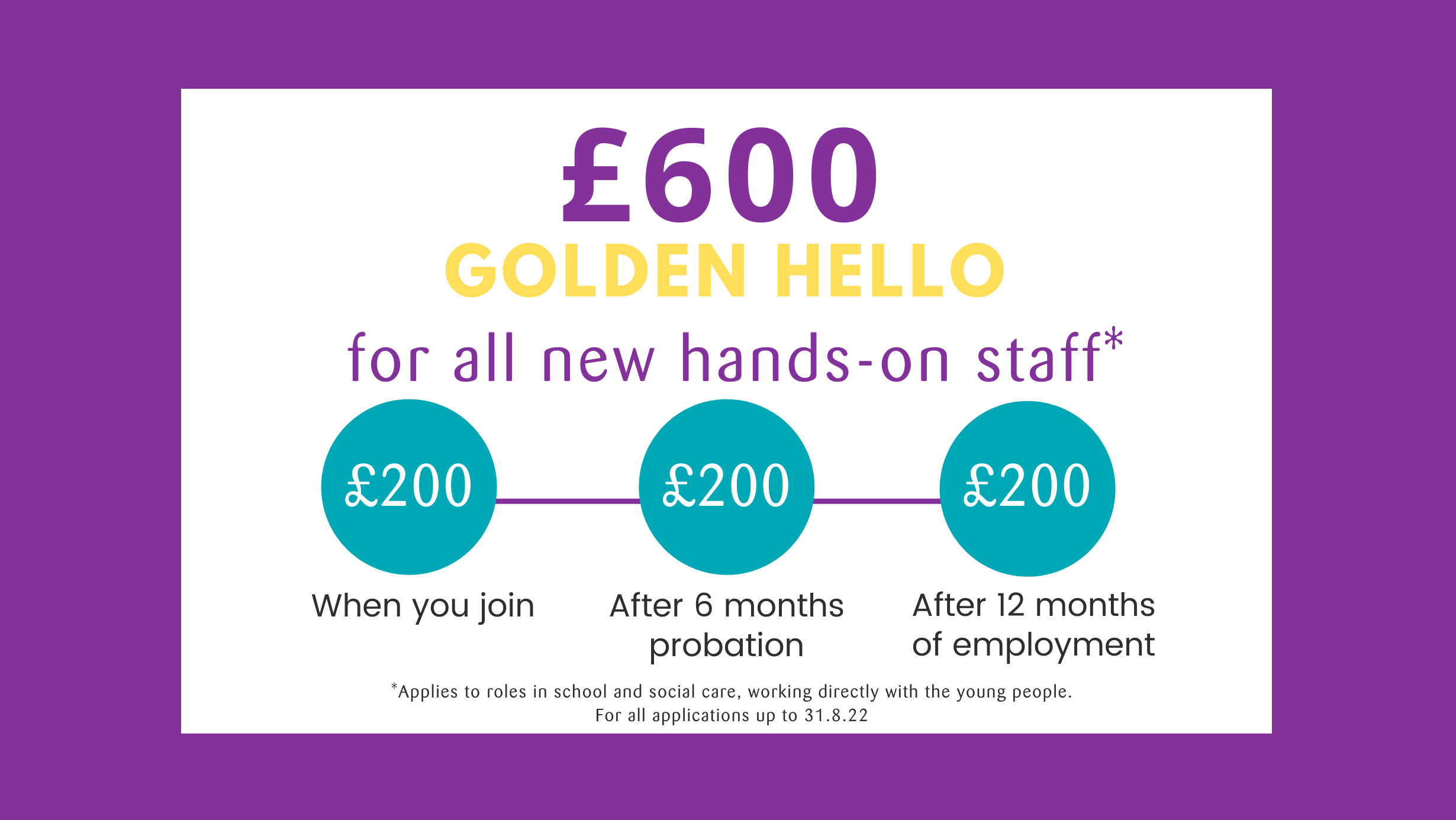 At Chailey Heritage Foundation, we value our staff and we provide an comprehensive benefits package to all of our employees.
Furthermore, we have recently introduced a 'Golden Hello' of £600 for newly appointed employees for roles that involve working directly with the young people at school, in our residential bungalows or in the community.
The £600 will be paid in three payments over twelve months, provided the eligibility criteria is met. 
1st payment £200 – in first payroll after joining

2nd payment £200 – after 6 months on satisfactory completion of probation

3rd payment £200 – after 12 months employment 
All payments are subject to satisfactory performance.  And all subject to PAYE.
​For more information, please contact our HR department at HR@chf.org.uk
​Please note that this offer is valid for all applications submitted by 31st August 2022. 
You can find the full list of our benefits here
​